The below timetable is for NRG Knocknacarra starting on the week of September 10th. Kids classes that we run here in Galway are as follows: swimming, gymnastics, kids dance, ballet, toddler gymnastics (terrific tots), karate, teen xfit, baby swimming and much more!
Scroll down for swim level description.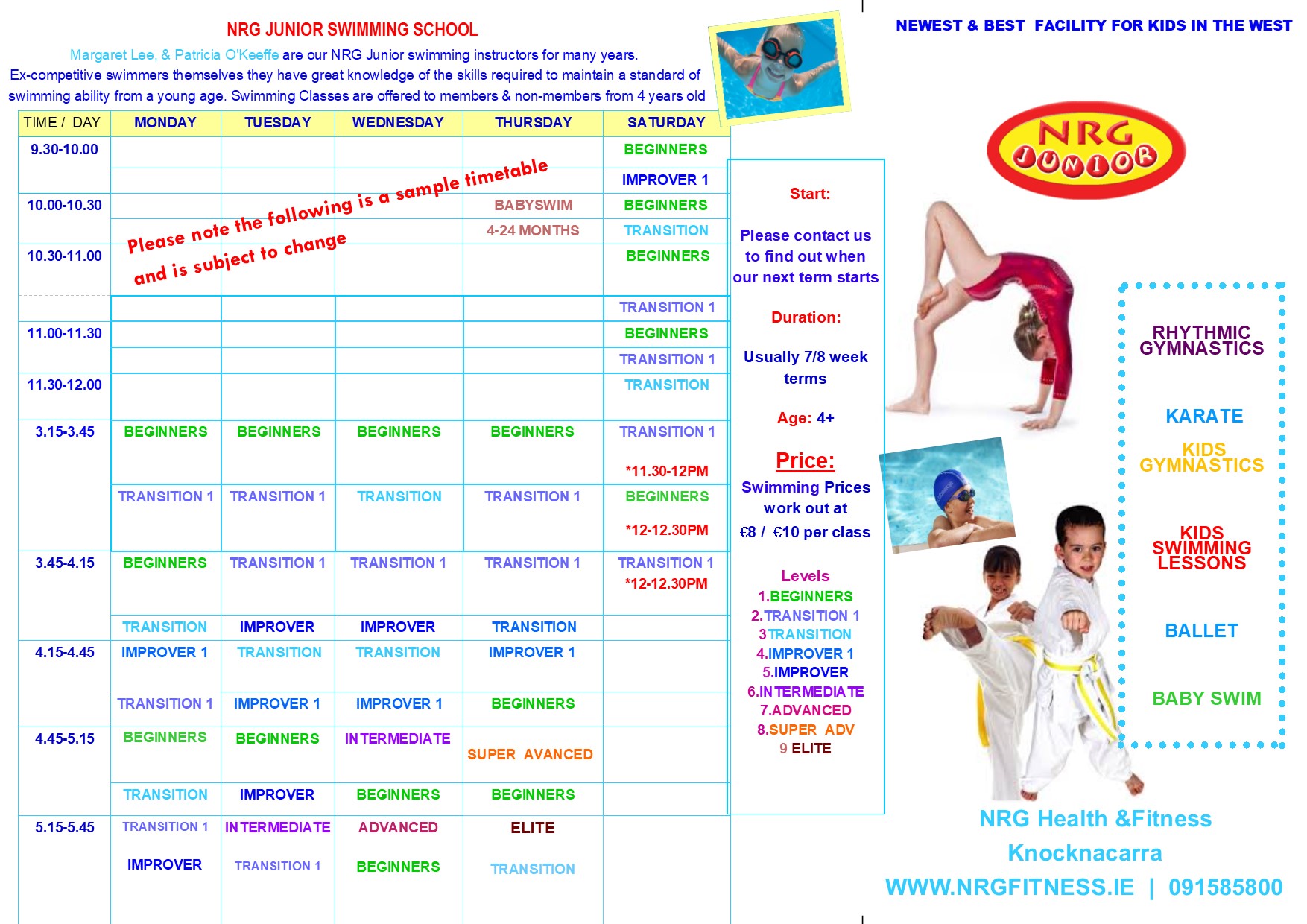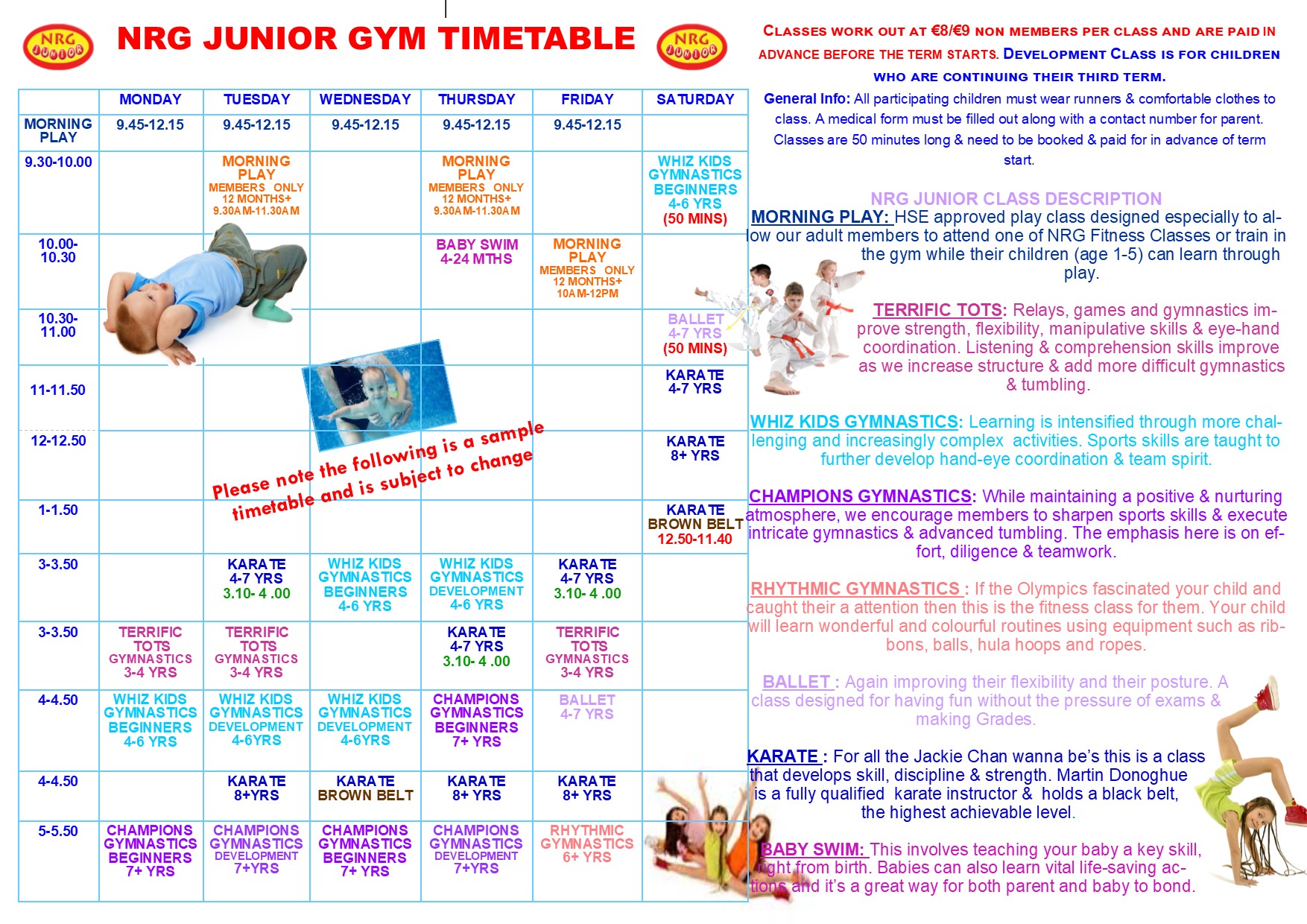 Beginners – None to very little swim experience.
Transition 1 – Face in water, ability to kick with float. No fear in deep water.
Transition – Ability to use arms and legs. Unaided back and front for 10 metres.
Improver 1 – Ability to swim 1 length back and front until knowledge of f/c breathing.
Improver – As above with basic knowledge of breaststroke.
Intermediate – Ability to swim minimum 1 length front crawl, back crawl and breast stroke with good front crawl breathing.
Advanced – Competent in all 3 strokes. Being able to swim 4 lengths comfortably without stopping.
Super Advanced – Endurance stamina knowledge of all 4 strokes. Swim for half an hour continuously.