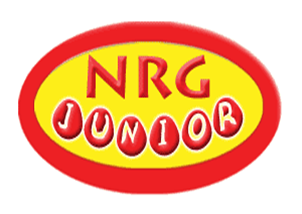 Swimming Lesson Policies & Procedures
Attention all parents, Please ensure that children arrive in swimming togs for all lessons. Children will not be permitted access to changing rooms before lessons so please make allowances for this.
Lessons will last 30 minutes and we ask children to be accompanied by only 1 adult and no children to attend the club unless here for swimming lesson. Siblings in back to back lessons waiting on pool deck are the parent's responsibility and where necessary a second adult will take sibling to get dressed.
We ask parents to arrive 5 minutes before commencement of lesson and leave immediately once the lesson has finished in an effort to avoid crossover in changing rooms and pool area, waiting outside the building or in cars if possible.
Where possible, we ask children are in swimming togs on arrival, ready for lesson, accessing the pool deck via door at reception. Once lesson have finished, they can go back into changing pool via pool deck, showering and changing accordingly.
On entrance to club each child will get a temperature check, parent will be asked to sign in at the desk having read 4 health screening questions and asked to drop children at door entrance to pool deck. No parents are permitted access onto pool deck moving forward and must leave the premises, either standing outside or returning to car in an effort to practice social distancing.
PLEASE NOTE ALL CHILDREN ATTENDING POD LESSONS MUST HAVE AN ADULT ACCOMPANY THEM IN THE WATER. PLEASE CONTACT NRG DIRECTLY IF YOU ARE UNSURE IF YOUR CHILD IS ATTENDING A POD LESSON OR A LANE LESSON. PLEASE DO NOT CONTACT SWIM INSTRUCTORS.
No spare hats or goggles can be handed out so please ensure all relevant equipment is brought for lessons. Also please ensure that child's googles are adjusted to fit prior to arrival to avoid any unnecessary interaction.
Each child must ensure that they use the toilet before commencement of class if needed. With no parents on deck, toilet breaks cannot be facilitated by instructors during lessons.
Where possible, Imelda and Heather have asked that each child purchases their own set of fins which can be used for their lessons moving forward. This will avoid passing over of equipment. We will have a limit number for in house use and can purchase for parents if correct sizes and quantities are confirmed with staff at front desk.