We are delighted to have the Galway hurlers & Galway football team as NRG members! Watch the hurling team captain David Burke give a testimonial below!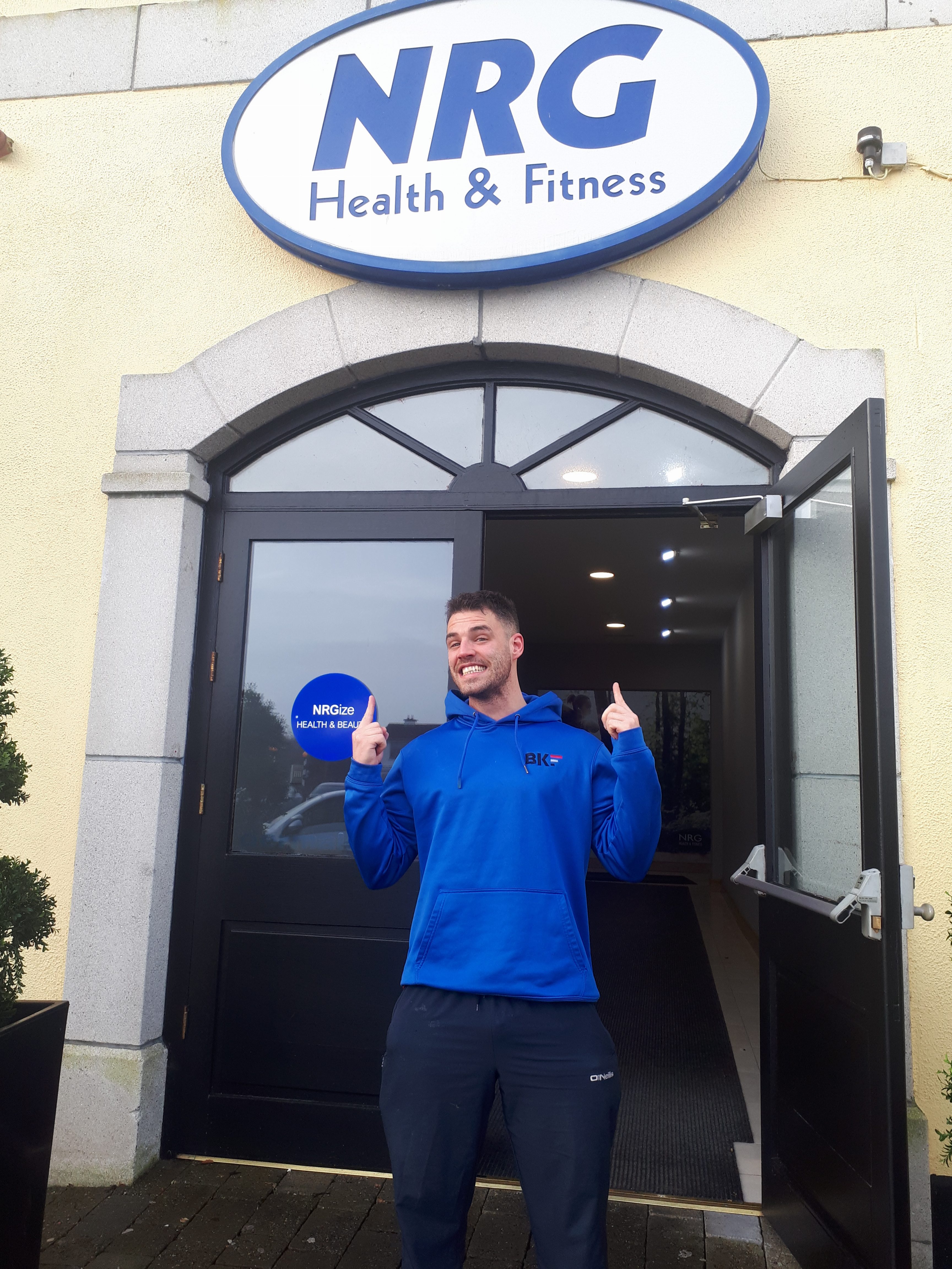 We are the choice of club for Brian Keane Fitness​!! Check out what Brian has to say about NRG:
"Absolutely love NRG! They have the best staff, awesome members and the garage gym is incredible for any fitness people or athletes! Couldn't recommend NRG enough!"
Check out Brian on Facebook & Instagram where he shares so much of his knowledge of being healthy & happy!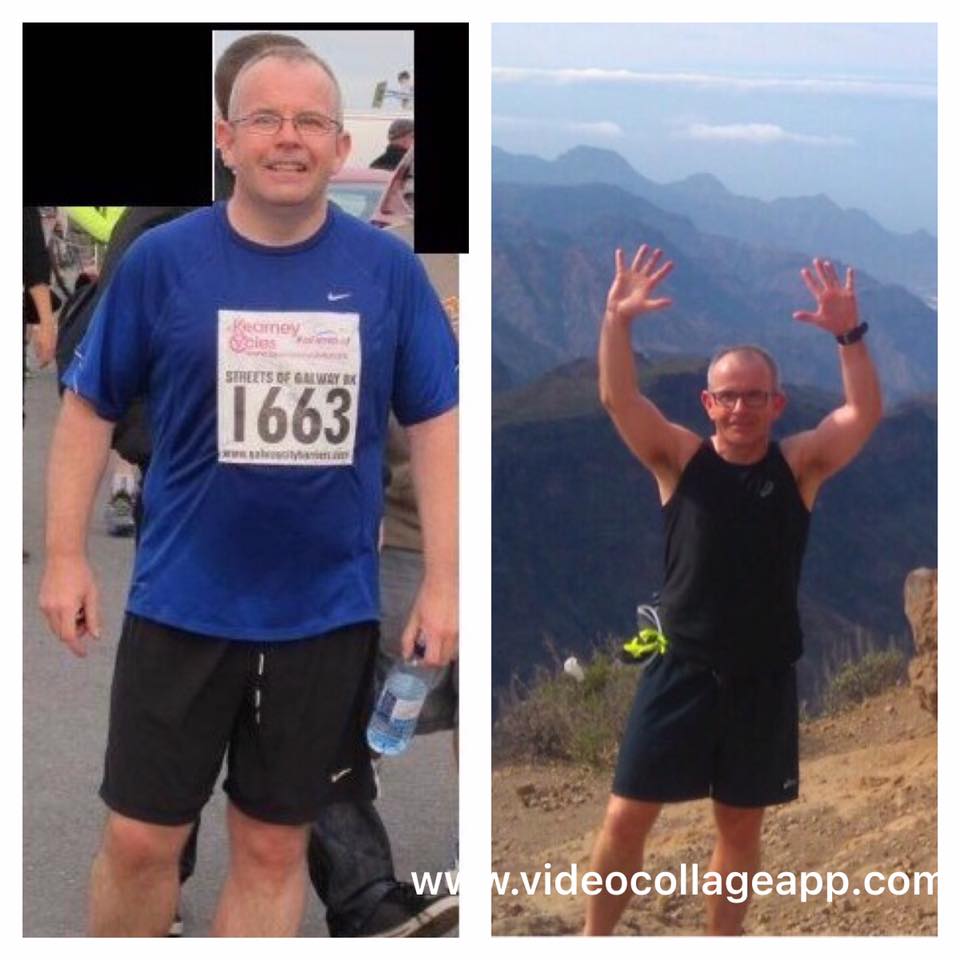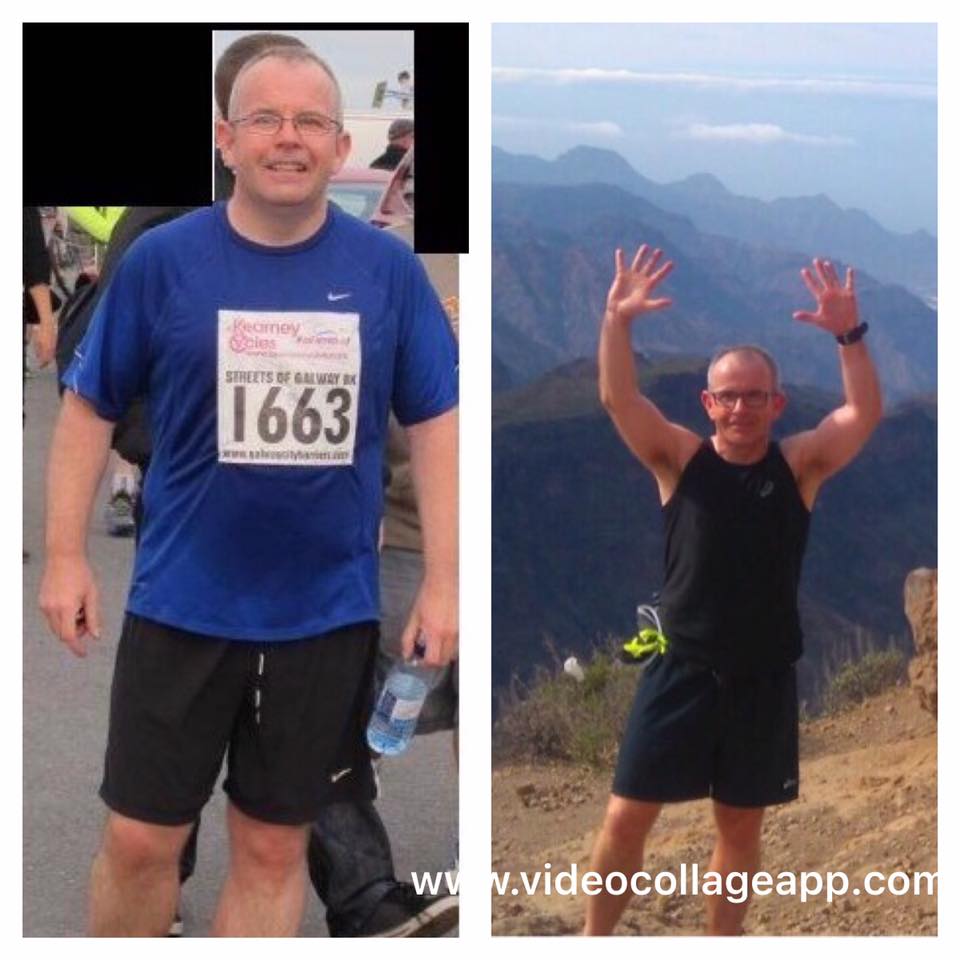 From joining NRG back in 2011, my fitness journey has been truly inspirational. Back then I spent my life on a plane or in a departure lounge; with no fitness regime or discipline in my diet, I was overweight, unfit and unhealthy! Fast forward to 2017: I completed 7 Adventure Races across Ireland and in 2018 I'll be taking part in the Quest 12 hour adventure race in Killarney. Thank you to my NRG buddies, Sharon, Jacinta and Lee for their inspiration and support! I thought you might be interested in some lessons I learned in getting on the road to a healthy lifestyle with NRG: Take part in the classes. My favourites are Spin, Box Boot-Camp & Total Body Workout. It's a great way to get fit and you meet the nicest people. Diet: Forget the microwave meals. Fresh fish takes 15 mins in the oven. Be consistent: That time when you really can't be bothered to go to the gym – is the time you really should! Connect with the trainers. Share your goals & get inspired. I guarantee they will push you! Push yourself: Sign up for that 8km run or sign up for the Polar Flow in the Gym. Having something to train towards can be really motivational. Start weight 95kg, Current weight 75kg - Liam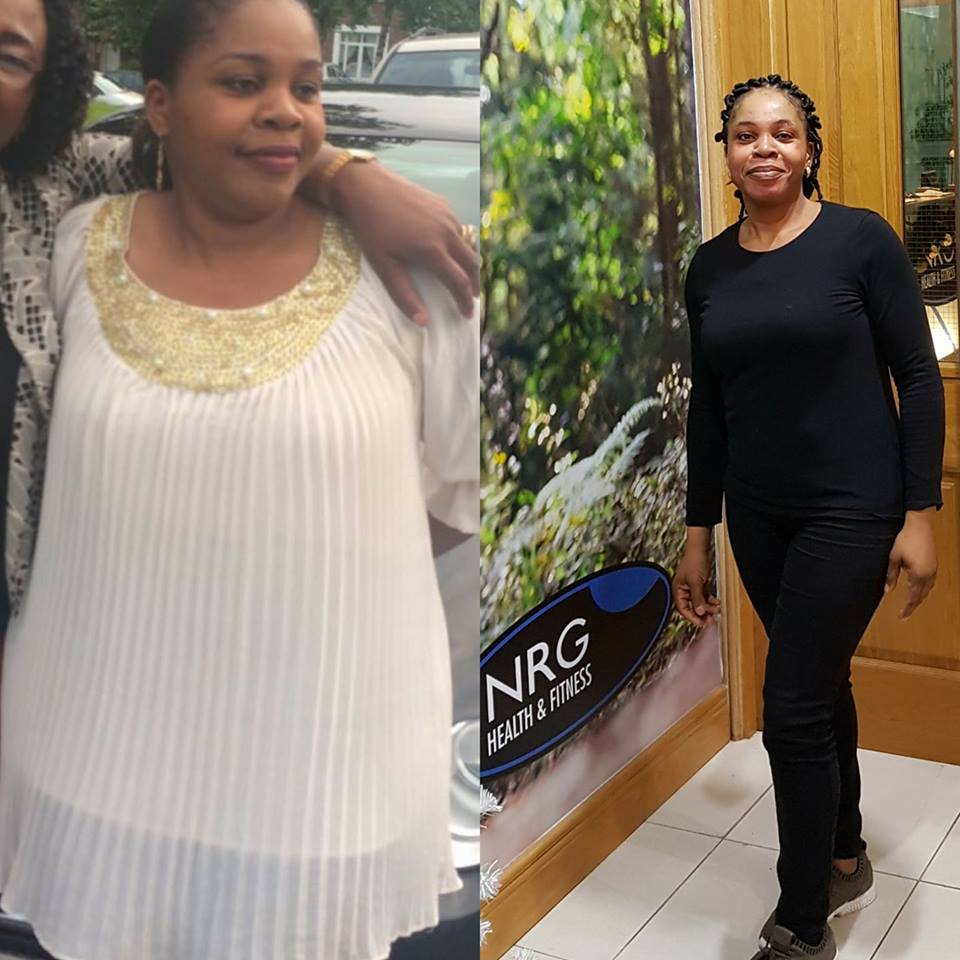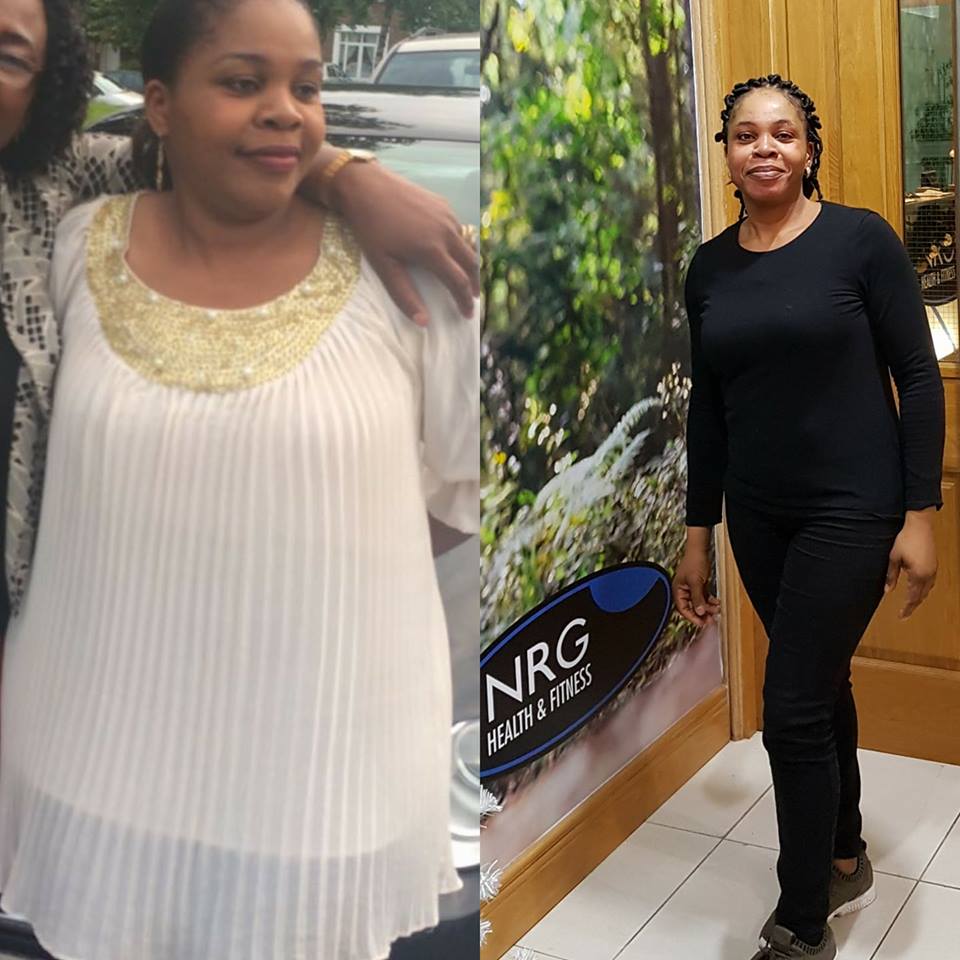 "Never thought it would be possible after denying for years that I was overweight. Hid behind the excuses of kids, family, work, time etc, denying that most of my health challenges were weight related. Finally got inspired by a friend (Rebecca). She picked me up for the classes and got me going. Met all these wonderful people like me and did not feel out of place. The classes at NRG are my favourite because they are tailored towards my needs and I never missed the classes! The trainers helped me achieve my fitness goal from 17 pounds to 12 pounds in a year.Total dedication, hard work and relentlessness got me to this point. Thanks to my family, friends, trainers and all the people that helped me to know that there's no short cut! If I can do it, you can too!" - NRG Knocknacarra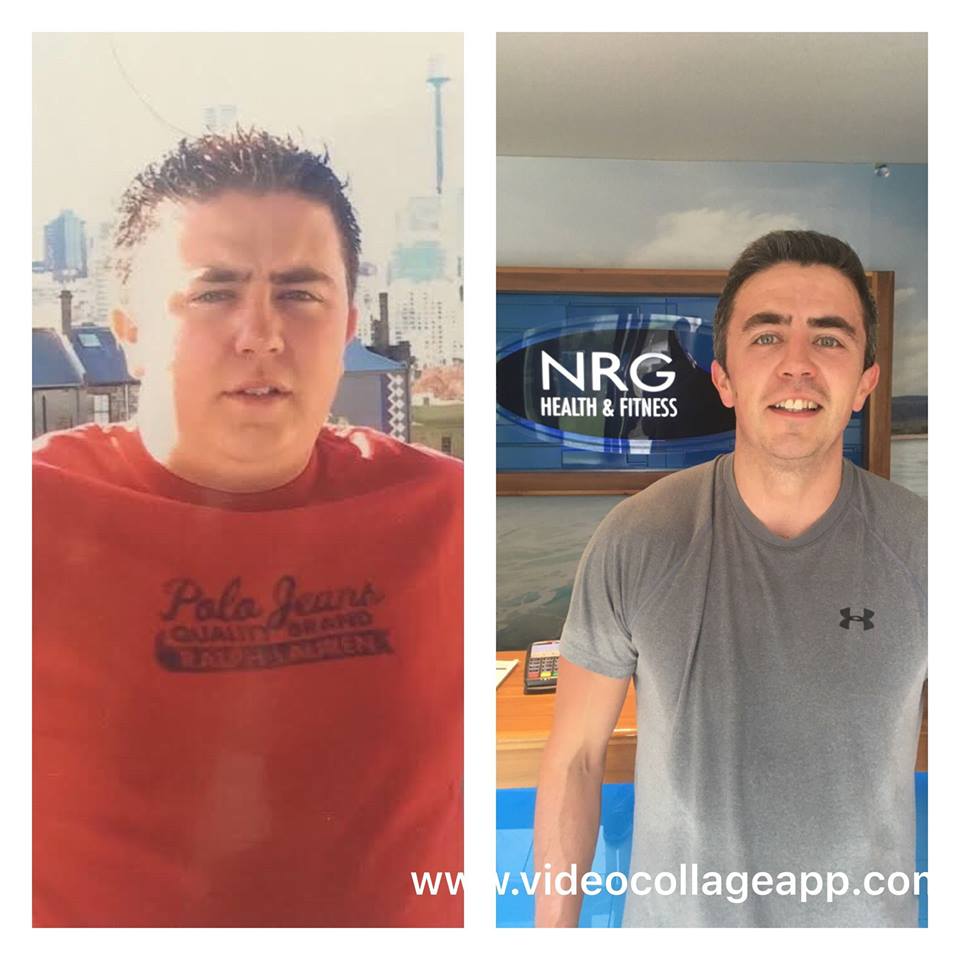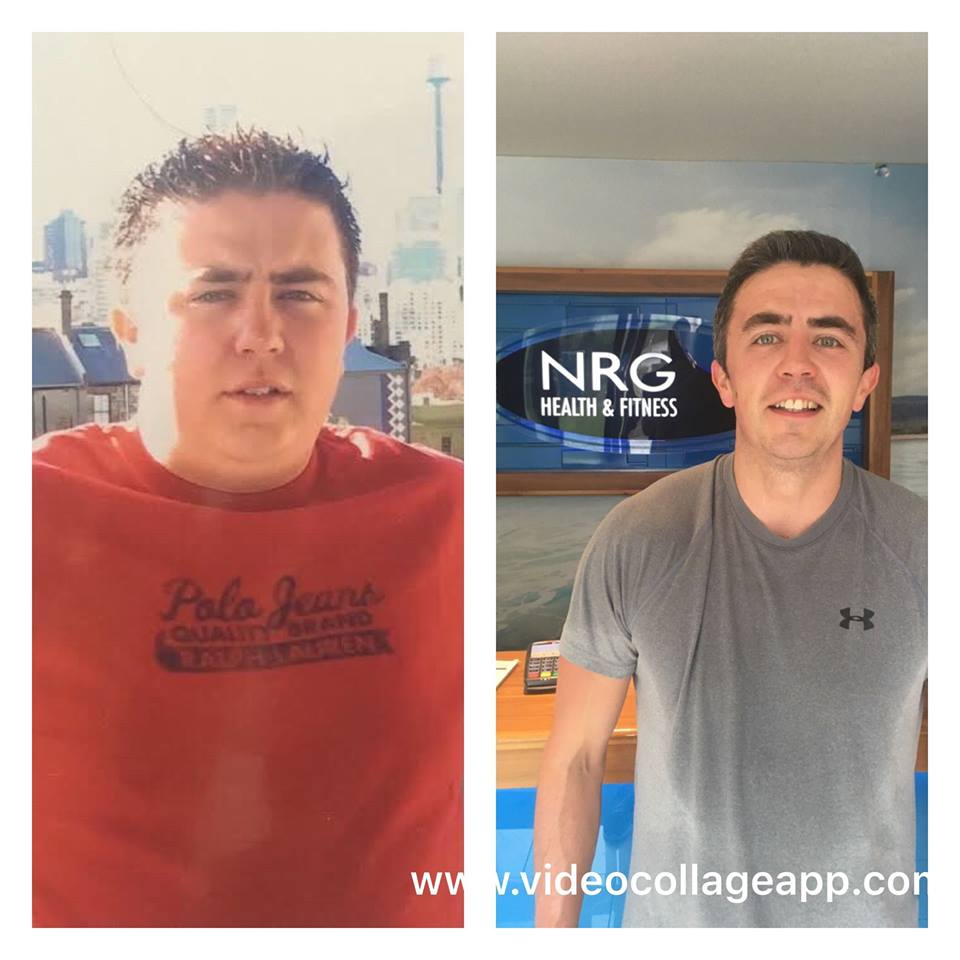 I came back from Australia in 2005 and didn't realise I was so overweight. I started putting on weight at the end of 4th year at school and it continued to increase at college and it progressed from there. The defining moment was when I saw a photo of myself before I left for Australia at a barbeque and I decided to make a change. As I didn't recognize the person in the photo. I was shocked, so decided to join a gym and do something about it. I joined NRG Bohermore in 2006 and I started going 3 days a week. I received a call from one of the personal trainers and asked if I would be interested in some PT sessions so decided to go with it as at the time I had no clue what I was doing in the gym. He went through my diet and he couldn't believe what I ate everyday, so he suggested some changes to make and we worked together for about 2 months until I was confident enough to venture out on my own. I trained in NRG using all the facilities, weights, cardio machines and classes to help me lose the weight. I left NRG for 2 years and couldn't find the same level of service so came back to NRG and met Lee and started taking his classes. I especially enjoy the polar (heart rate monitor) classes as I really push myself.
2006: Body Weight 98kg Body Fat 29%
2018: Body Weight 71kg Body Fat 16% - James Moran
I mainly attend Grainne's classes in the gym as I think they're the most motivational and enjoyable and everyone is pushed to their best! She's very open,friendly and approachable and I always feel that I can ask her for advice with my own workouts if I see her! I've noticed a big difference in myself since my assessment with her too and the days are really varied so I don't get bored! Her polar spin classes are my personal favourite as she gets a good bit of competition going 🙂 keep up the great work Grainne! - Sarah Brennan
NRG is the best gym I've visited in Galway. The gym has great facilities and is super clean; it's easy to tell that the staff here and especially the friendly cleaning lady (sorry I don't know your name) take pride in their work. The pool facilities are also excellent - it's never too busy. Love that the showers have actual doors and not those dodgy, dingy curtains like every other gym in town! Mona on reception is always her lovely and friendly to everyone she meets, and Sharon is very approachable and knowledgeable as a personal trainer. Highly recommend. - Laura Flanagan
I am really enjoying the 7am classes in Knocknacarra especially Michelle's 15/15/15 today.Her motivation and encouragement on a dull Wednesday morning has really put a spring in my step.I look forward to the next class. - Laura Browne
I have to say the facilities are excellent. A full range of free weights and weight machines as well as an excellent Strength & Conditioning style gym with everything from battle ropes to sleds to lorry tyres. A great set up and warm welcoming staff. One of the best equipped hotel gyms I have had the pleasure of using. - Mark Donnelly
I started at NRG Bohermore 5 weeks ago and I can certainly say that joining has been one of the best decisions I've made in 2017. I use the gym as a way to destress after my PhD work and so the evening classes work best for me. Those classes that I've been to (spin, TRX, 20/20/20) have all been great and the instructors were all very motivational. TRX is by far the most challenging class but it targets everything, Lee runs a good class and I figure I can only get better with time. Adrian also runs excellent classes and is probably the kindest instructor you'll come across...one who remembers your name. Overall, I'd highly recommend NRG Bohermore! - La Daana Kada Kanhai