Personal Trainer Profiles
Aisling:
Specialities: Step & Tone, 15/15/15, Cycling
I have been working in NRG since October 2011.
My love for the fitness industry has been there from day one because being fit and healthy gives everyone energy, confidence, and you feel great about yourself. I got my B.Sc. of Science in Exercise and Masters of Science in Exercise Science. I teach a wide range of classes spin, step, Pilates, Body Pump.
The interaction of meeting people and the encouragement everyone gives to one another is the best part about it. I'm also an avid cycler and have taken part in variety of challenges such as The Wicklow 200 and The Ring of Beara. I love pushing myself and others to reach their potential and to always keep improving.
Let's get started today. What are you waiting for? Contact me here and let's begin a new chapter together.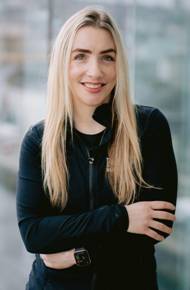 Ronan:
Specialities: Tennis Coach, Rowing Coach, Kettlebells
I have been working in NRG since March 2022
I attained my EQF level 4 in Exercise, Health Studies and Personal Training in 2022.On top of this I'm a qualified rowing and tennis coach.
Out of all the classes I teach, Kettlebells has to be my favourite because it's a very technical class and a kettlebell can be used for a variety of exercises.
My goal is to make the gym experience as easy, comfortable and enjoyable as possible for anyone that comes to classes or for PT while also achieving their fitness goals.
If this sounds like something you are looking for. You can contact me through one of the links above and we can get started on your fitness journey together!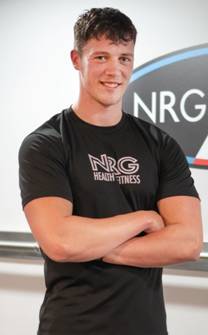 Jamie:
Specialities: Spin, Soccer Coach,
I have been working in NRG since March 2021.
I got into fitness after finishing school and fell in love with it. Any moment I had to spare I would research everything fitness related, improving my own knowledge base day by day. From here I completed my fitness course with Image Fitness, training in Fitness instruction, Group Fitness Instruction and Personal Training in 2018
I've been teaching classes and training clients for 4 years with spin being a class that really took off for me, I loved the entertainment factor as much as the helping others push themselves.
Sport is my life; I follow nearly every sport out there and would play them all whenever I get the chance. Some of the best times in my life have happened in gyms and I've been lucky to meet some great people in these 4 years, I look forward to meeting and helping much more on their and my journey.
If you're looking for an enjoyable process, sustainable results and good craic, then I'm the man for you!