NRG Health & Fitness is one of the leading gyms in Galway. Our Knocknacarra club is located in the Clybaun Hotel, just a couple of minutes away from Galway city centre, Salthill or Barna. The club is easy to get to and there is free car parking available. The gym has a full range of cardiovascular equipment, resistance machines, free weights and "THE GARAGE" - a functional training area. NRG Health & Fitness Galway also has an 18 metre swimming pool, along with a spa suite which includes a sauna, steam room, jacuzzi and an outdoor hot tub - which makes it an ideal place to wind down and relax. Members of our Knocknacarra club will also benefit from complimentary fitness classes, as well as access to our Bohermore club.
KNOCKNACARRA SEPTEMBER 2023 CLASS TIMETABLE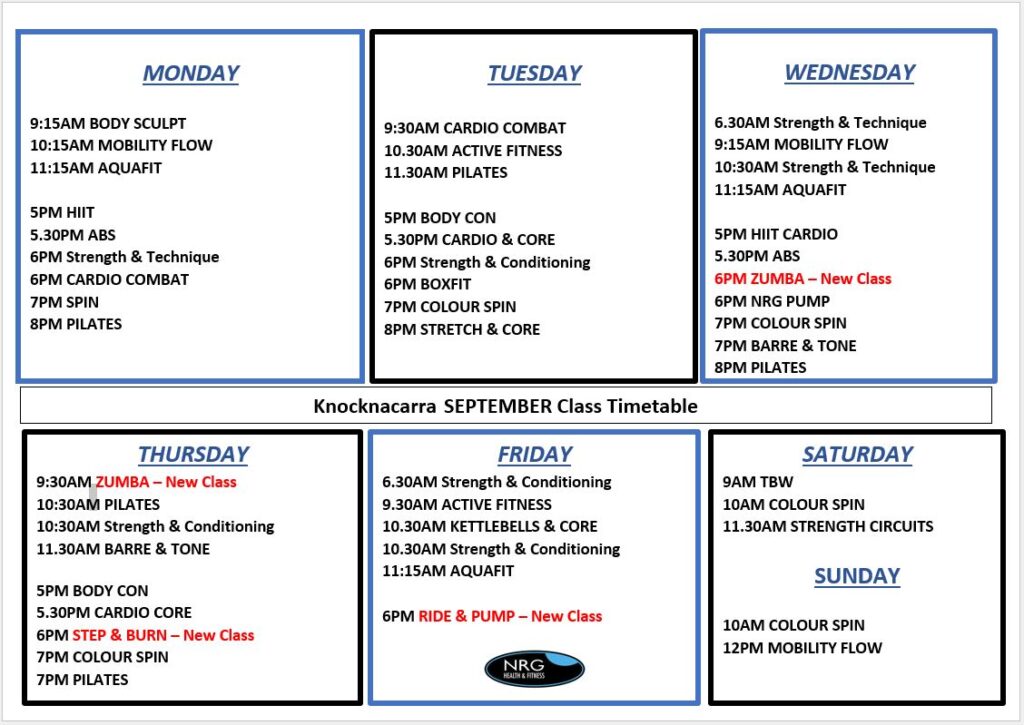 Two gyms for the price of one! By becoming a member at our Knocknacarra club, you will gain access to both NRG Health & Fitness clubs in Galway - Knocknacarra and Bohermore.
Follow NRG Health & Fitness Galway on our social media accounts
Subsribe to our newsletter for club updates, offers, challenges and more
Operating Policies and Procedures
NRG Health & Fitness Knocknacarra is equipped with state-of-the-art gym facilities with top quality equipment for excellent results.
At our gym, we offer;
Top of the range resistance equipment
State of the art cardiovascular equipment (with virtual maps and internet access, inluding Netflix and Spotify apps)
Extensive free weights area
"THE GARAGE" - a functional training area
Fully equipped fitness studios
Spin room with high quality IC6 bikes
Watt bikes
Fitness assessments
Personal training sessions
We would be happy to give you a tour of our club and answer any questions you might have. Our friendly team of staff provides a welcoming atmosphere to all of our members.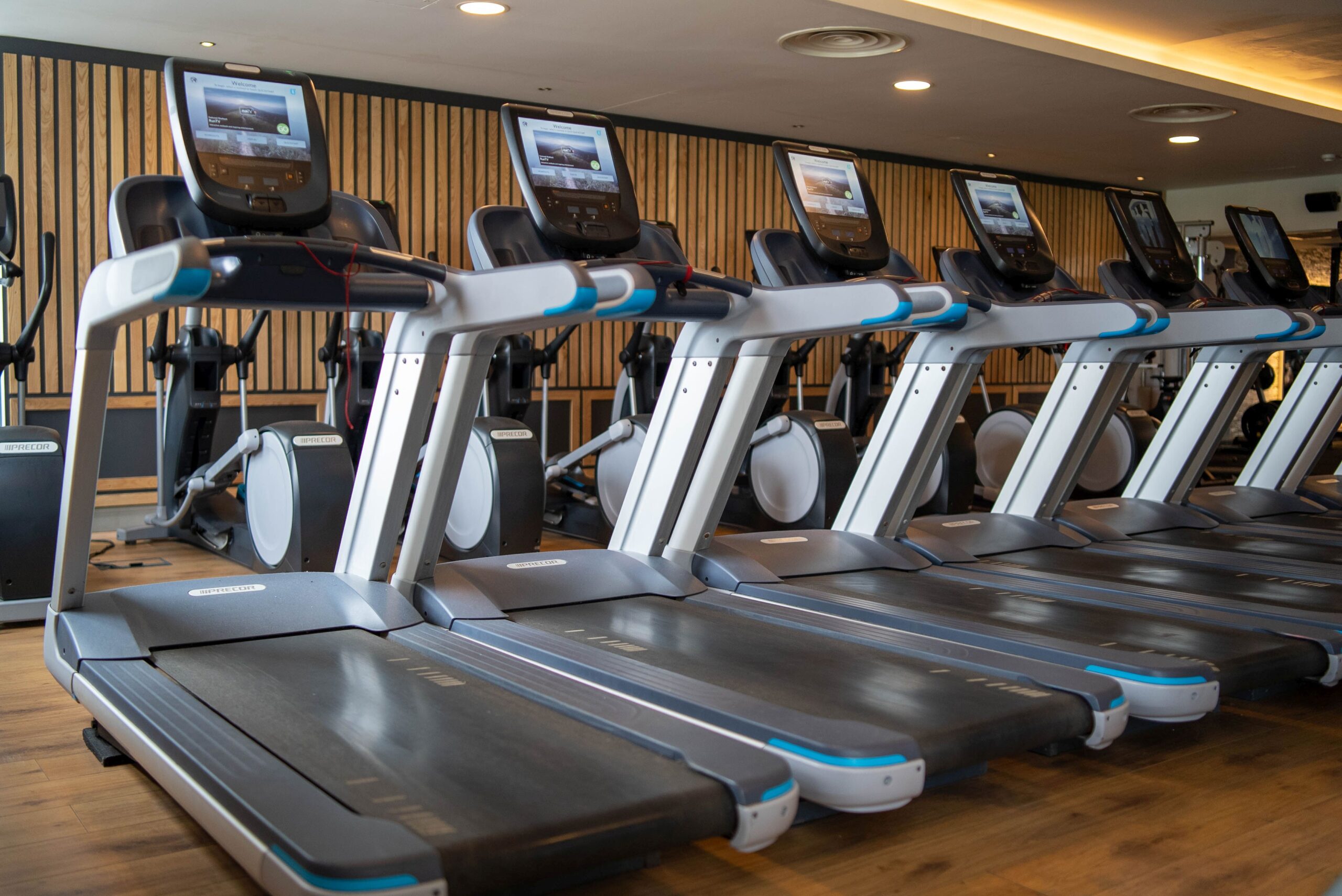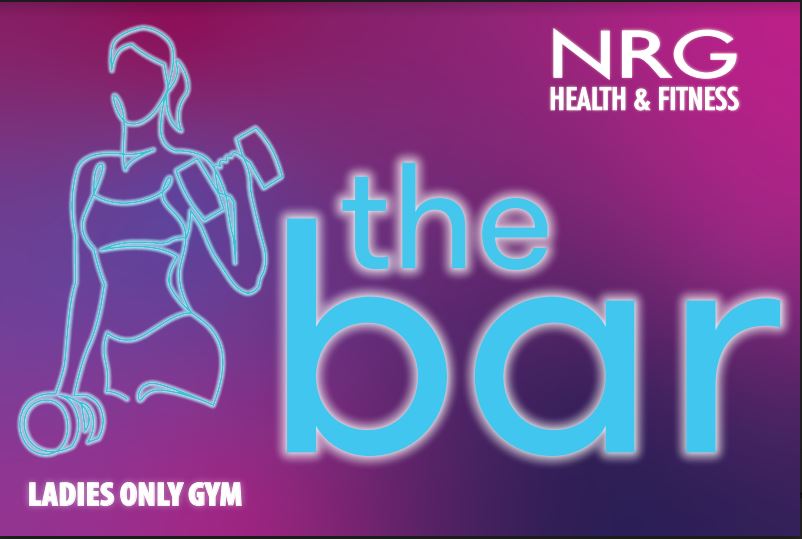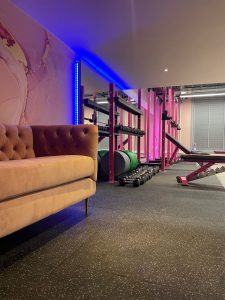 Classes are a great way of burning calories and building muscle strength. During a class, you will be guided and motivated by a highly qualified fitness instructor.
Swimming is low impact but high reward exercise. Swimming provides an all-over body workout, as most of the muscles in your body are being used.
Our swimming pool is 18 metres long and 4'8" deep.
Swimming lessons
We offer group swimming lessons for both adults and children. Some of our swimming instructors also offer one-to-one personal swimming lessons for both adults and children as well, for additional guidance.
After a tough day at the office or a demanding workout, there's nothing better than spending some time in our spa area to unwind your mind, body and soul.
Whatever the weather, you are more than welcome in our outdoor hot tub. Enjoy the gentle massage of the water jets, or step back inside and soak in our jacuzzi for a few minutes. Or have a seat in our steam room, which will warm your entire body and open up your airways while inhaling eucalyptus aromas. You can also try our sauna to get your blood circulating and stretch away the pains from your day.
"The Garage" at NRG Knocknacarra is a fully functional training area that offers you the space and equipment needed to train key components of functional fitness and provide you with the strength, stability, power, mobility, endurance and flexibility you need to enhance your performance and take your fitness to the next level.
Functional training incorporates everyday patterns of movement and enables the body to get a challenging, full body workout which is safe, effective and fun.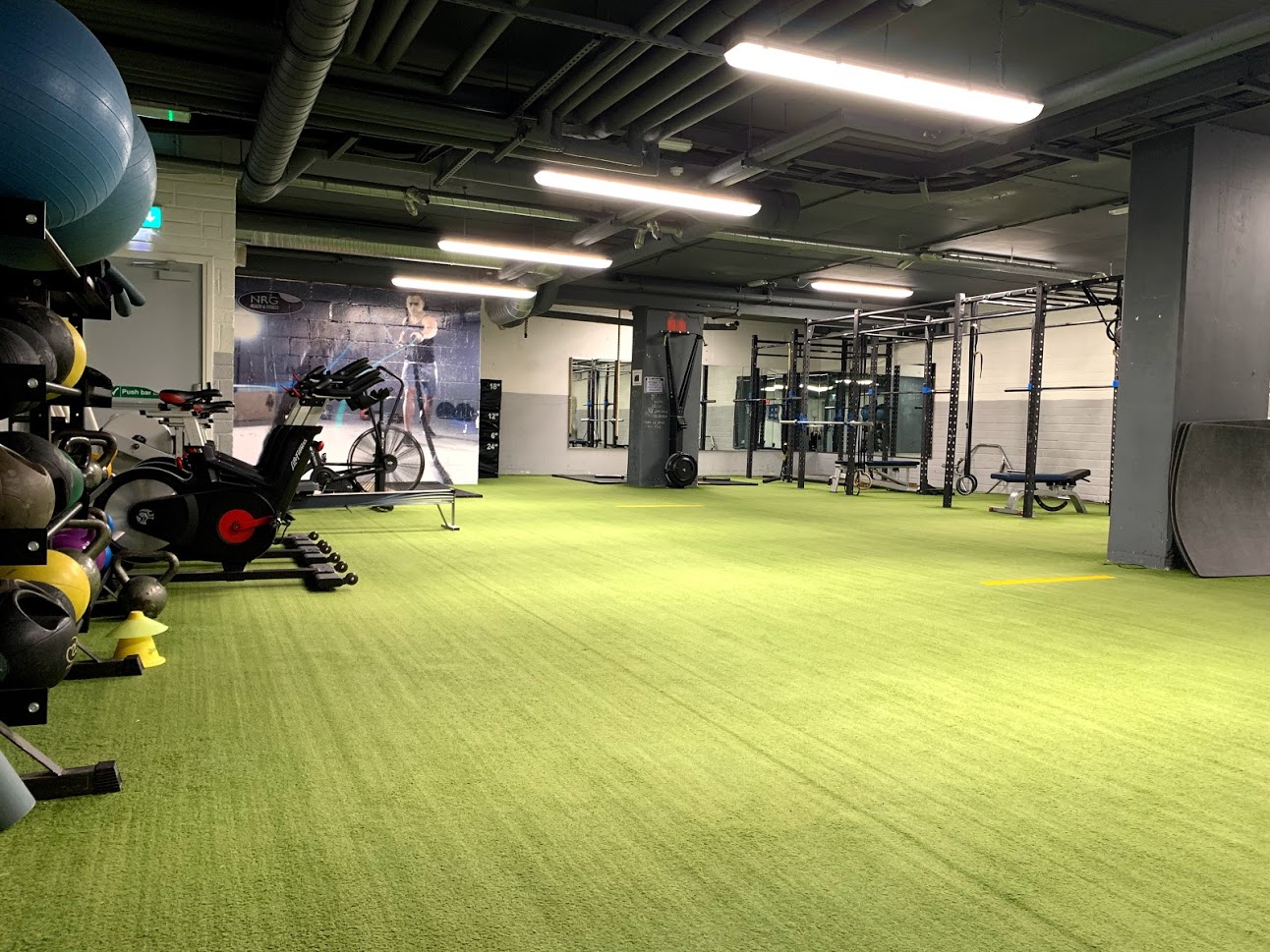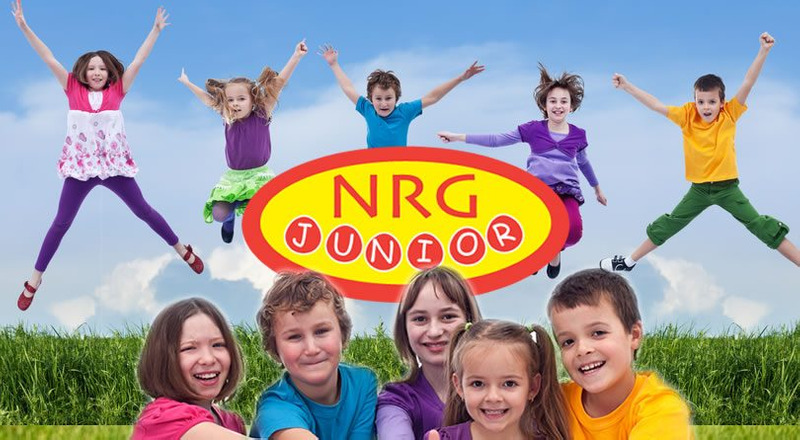 NRG Junior kids club helps children become more active and develop good physical health and wellbeing for life. Using our state-of-the-art equipment, we provide a safe and fun environment. It is a great place for children to start developing their skills for any sport as the fundamentals of fitness are looked at in our classes ie. flexibility, agility, balance, co-ordination, strength.
At NRG Health & Fitness at the Clybaun Hotel in Knocknacarra, we offer the following classes for children;
Swimming
Gymnastics
Karate
Fit Kids - Fitness class for 8 - 12yrs old
We also run seasonal camps that are packed with fun activities.
Next NRG  Junior term: Starting Monday September 04th 2023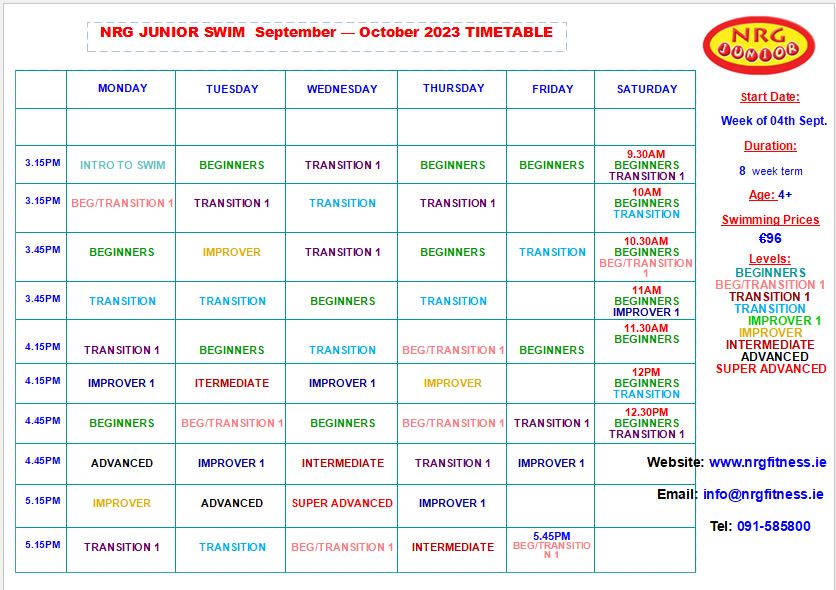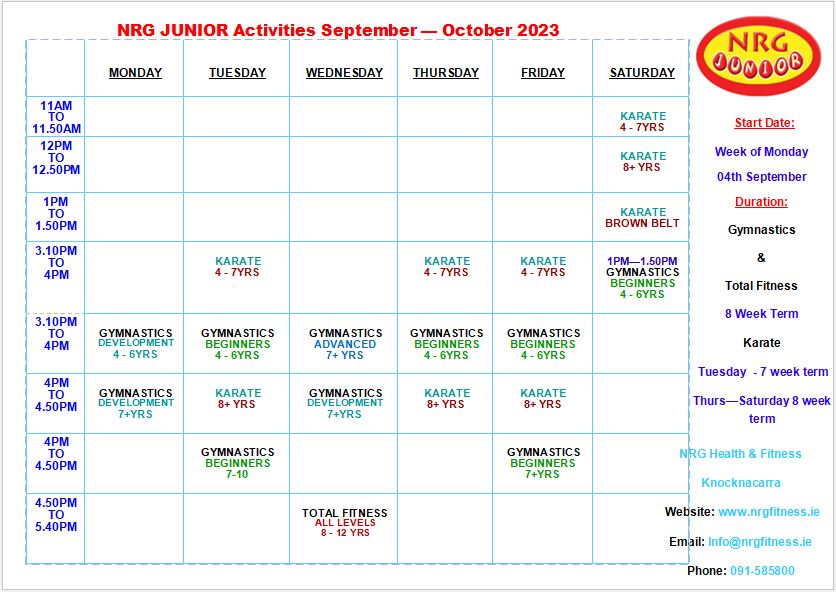 To help our members achieve and exceed our goals, we have a team of highly qualified fitness instructors here to help you. With dedicated one-to-one time, personalised nutrition plans, customised workouts combined with continuous support and motivation throughout your fitness journey - the sky is your limit.
Single 60-minute personal training session: €30
Five 60-minute personal training sessions: €135 (10% discount)
Great gym , very helpful staff and has all the equipment as well as great swimming pool and changing facilities
by Mitul Galav | Google Reviews
Recently joined and i must say very impressed. Got a good price. Facilities are kept very well. Staff are nice and very professional there is a great seclection of equipment to use as well as a great number of classes. With a lovely pool and associated facilities.
by Peter G | Google Reviews
Brilliant gym, great range of classes. Friendly staff and excellent facilities.
by Lisa Collins | Facebook Reviews
Love the gym and classes at NRG Knocknacarra. Friendly staff and great facilities. Would highly recommend!
by John Grealish | Facebook Reviews
A pool & gym membership will give you access to everything at NRG Health & Fitness Galway. This includes unrestricted the use of;
Bohermore and Knocknacarra clubs
Ladies Only GYM - Knocknacarra Club
Changing room facilities
Cardiovascular equipment (treadmills, cross-trainers, watt bikes, etc)
Resistance machines
Swimming pool
Relaxation facilities
Fitness classes
Car parking
WiFi access
NRG Health & Fitness
Clybaun Hotel
Knocknacarra
Galway H91F62V
Phone: (091) 585 800
Email: info@nrgfitness.ie