Booking and joining NRG Online classes
Step 1: Open NRG Online, make sure that you are logged in, you have an active membership and that you are on the "Classes" page. If you need help with anything listed above, please click back into our NRG Online guide for more information.
Using the calendar, you can look for upcoming classes on the current day and for the next few days. Click on the class you wish to join.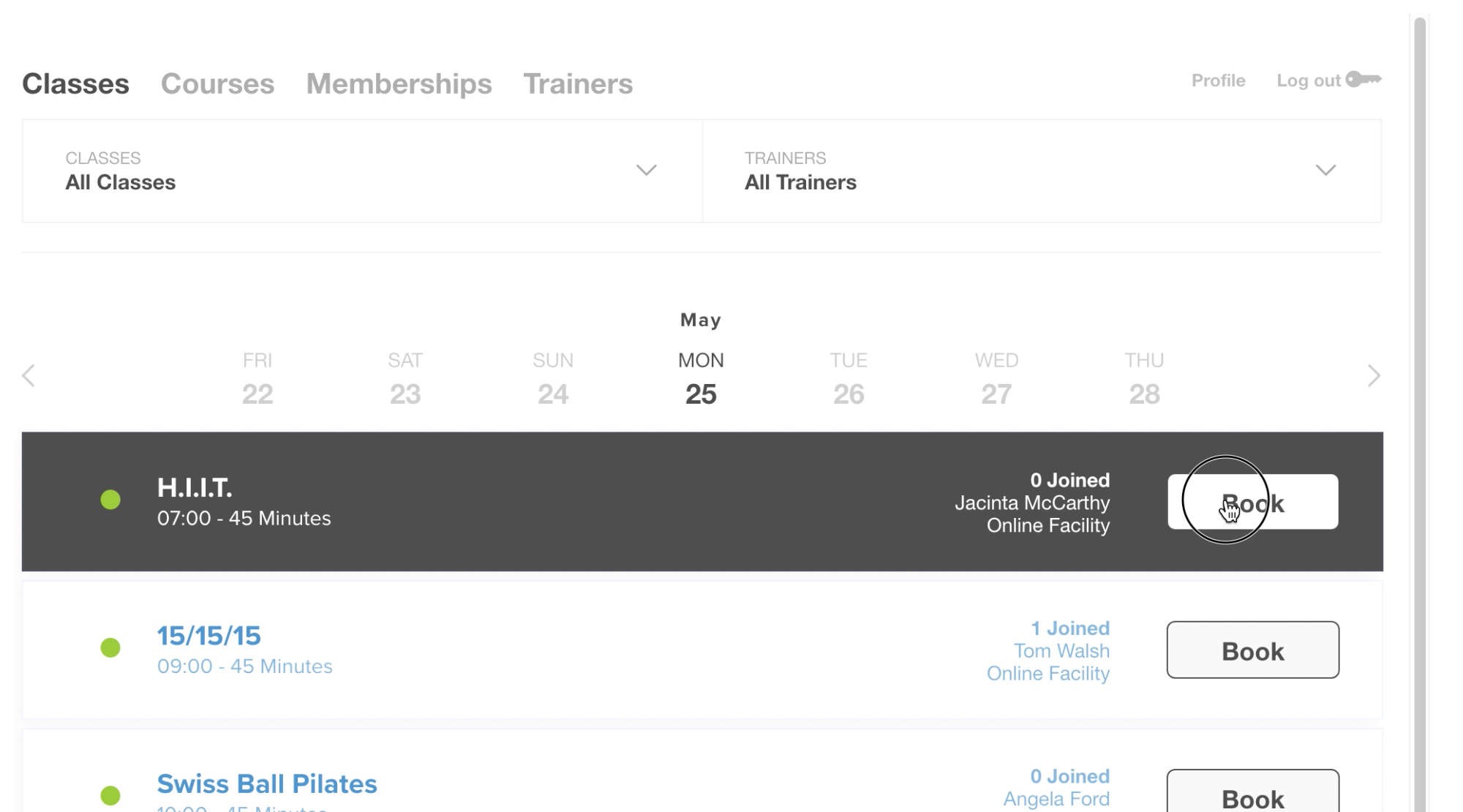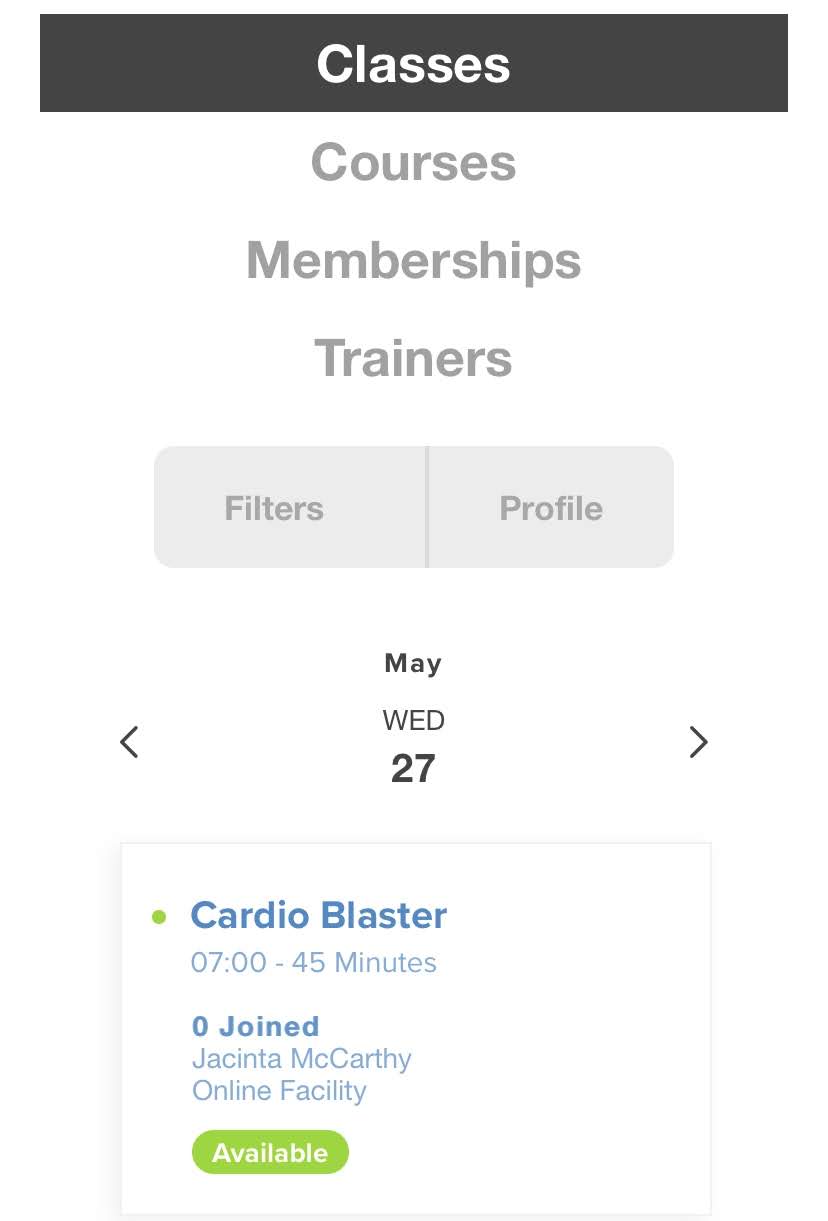 Step 2: Agree to terms and conditions of the class by ticking the box and clicking on "Book".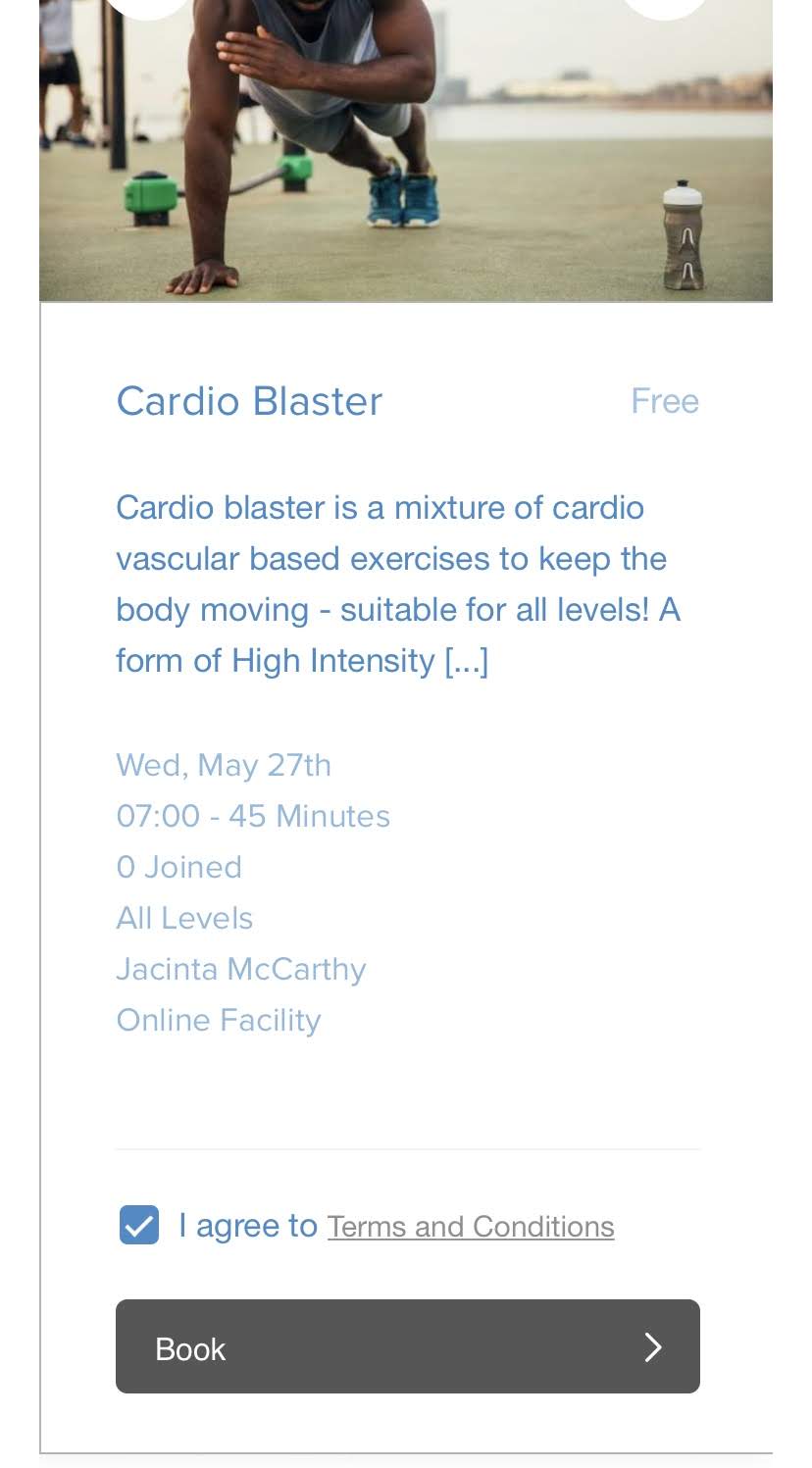 Step 3: You will now see a confirmation that you have successfully booked a class. Click "Done" to continue.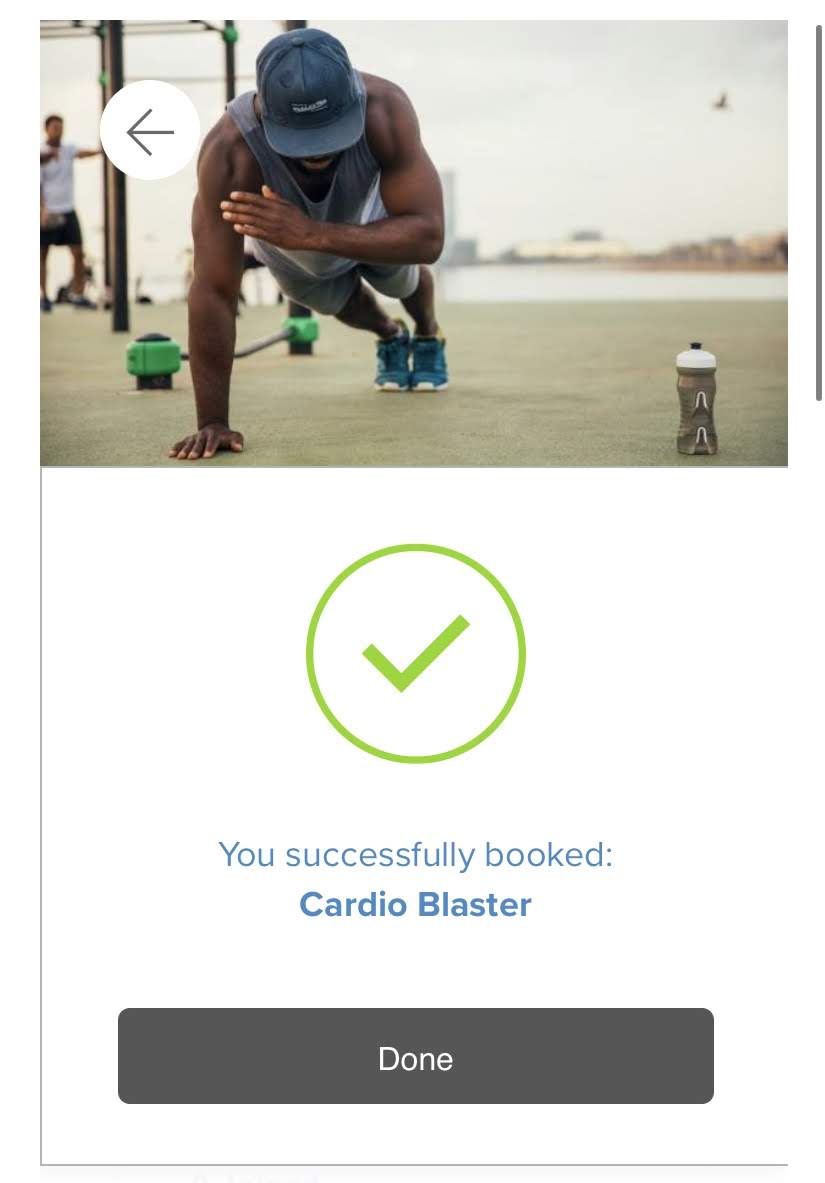 Step 4: You will now receive an e-mail confirmation containing the link you need to click on to start viewing the class. Open your e-mail, click into the e-mail confirmation you received and then click on "click on this link". This link will take you to a Zoom meeting.
You will need a Zoom account, and you will also need the Zoom application installed on your computer, phone or tablet. If you do not have Zoom, please visit their website by clicking here.
*If you don't see a confirmation e-mail, make sure to check your other e-mail folders (social, promotions, spam, etc)